Service Overview
Hallam Castings recognises the importance of the product design and development process from concept stage to product launch and through the product lifecycle. Good design has helped Hallam Castings consultancy customers respond better to common business challenges and helps businesses to:-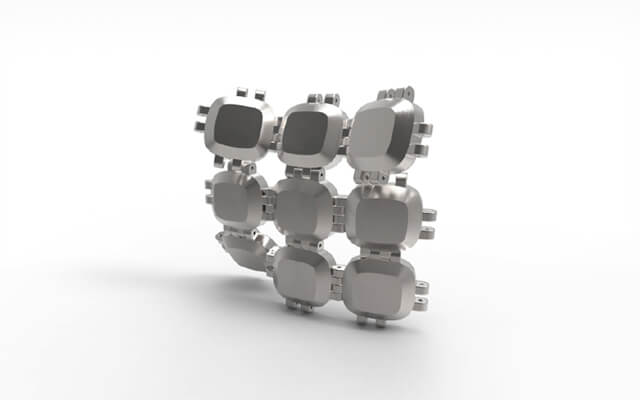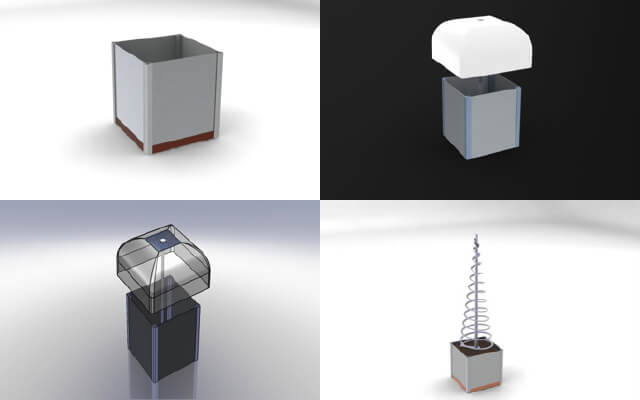 Make products more competitive. It keeps production costs down but allows higher end user pricing.
Keeps users happy, encouraging loyalty and leading to recommendation of products to other end users and other businesses.
Develop the power of the brand. A strong brand identity encourages end users to trust existing products and to try new ones.
Hallam Castings consultancy arm have worked with a wide range of independent designers or customer design staff in developing new products from the concept stage.
The diversity of the product design and development projects on which Hallam Castings has been engaged is spectacular, with concepts ranging from industrial floodlighting systems to garden hardware and sports equipment.
The product design process structure
Hallam Castings adopts the "double diamond" design process model as developed through in-house research at the Design Council in 2005.
The product design and development consultancy stage can be divided into four distinct phases, Discover, Define, Develop and Deliver, it maps the divergent and convergent stages of the design process, showing the different modes of thinking that designers use.
Discover
The first quarter of the double diamond model marks the start of the project. This begins with an initial idea or inspiration, often sourced from a discovery phase in which user needs are identified through, inter alia:-
Market research
User research
Managing information
The start of a product design project is marked by an initial idea or inspiration, often sourced from the Discover phase.
The objective of the Discover stage is to act as a 'phase of divergent thought', where the product designers and other project team members keep their perspectives wide to allow for a broad range of ideas and influences. In this stage of the design process, the company is asking a question, posing a hypothesis or identifying a problem by analysing market data, trends and other information sources.
In practice an element of discovery takes place throughout the product design process, aimed at taking into account new information, user needs, competitive contexts or challenges that arise as the project progresses.
Define
The second quarter of the double diamond model is the definition stage, in which interpretation and alignment of user needs to business objectives is achieved. Key activities during this phase are:-
Project development
Project management
Project sign-off
Define is a "filtering" stage where the review, selection and discarding of ideas takes place. This is where findings from the Discover stage are analysed, defined and refined as problems, and ideas for solutions are pitched and prototyped.
At the Define stage, a combination of the ideas or directions identified during the Discover stage are analysed and synthesised into a brief with actionable tasks related to new and existing product development.
Develop
The third quarter of the process marks a period of product development where design-led solutions are developed, iterated and tested. Key objectives during the Develop stage are:-
Multi-disciplinary working
Visual management
Use of appropriate development and testing methods
At the product development stage, the project has been taken through a formal sign-off, which has given the corporate and financial backing to the development of one or more concepts that have addressed the initial problem.
During the Develop stage, the product design team, either together with key internal partners (such as engineers, developers, programmers, and marketing teams) or via external design agencies, refine one or more product concepts that will address the problems or issues identified during the Discover and Define stages.
Product design & development methods used here include creative techniques and methods such as brainstorming, visualisation, prototyping, product development and testing scenarios. The methods and working processes are in many cases similar to those during the Define stage, but are this time focused on bringing the product design to fruition.
At the end of the Develop stage, the design process will have brought the product development team to a stage where the product or service is ready for delivery to production.
Deliver
The final quarter of the process is when the product is finalised and launched into the relevant market. Key activities in this phase are:-
Final product testing and approval in-house
Product launch
Setting of performance targets
Evaluation from feedback loops.
The Deliver stage of the double diamond design process is where the final concept is taken through final testing, signed-off, manufactured and launched.
It will result in a product or service that successfully addresses the problem identified during the Discover stage. It will also include processes for feeding back lessons from the full design process to inform future projects, including methods, ways of working and relevant information.
The importance of collaborative product design
originally published by Bisley www.bisley.com
Do product designers need first hand interaction with the manufacturing process?
John Fogarty is the retired Bisley Director of Design. In an industry career spanning five decades he has witnessed significant changes in the relationship between designer and manufacturer. Here he makes the case for continued close physical collaboration.
The wholesale shift of manufacturing to Asia has taken with it most of the day-to-day, hands-on collaboration that was previously enjoyed between designer and manufacturer in the West.
While superficially this ought not to matter because modern communications technology enables real-time electronic sharing of design and engineering data; in reality something very tangible and valuable has been lost.
Although both were for furniture manufacturers, in my first two staff appointments as a designer I was based in their London Sales Offices – 32 and 64 miles respectively from the factories in Essex and Suffolk. As I later discovered when relocated to the manufacturing site of the second employer, even this relatively short distance had been acting as a distinct impediment to the free exchange of ideas and to my ability to fully exploit the materials and processes employed.
Knowing that a whole host of individuals with a vast pool of specialist knowledge is available just the other side of the office wall is enormously reassuring and useful. Ones own knowledge base grows exponentially with total immersion in this macro culture.
The Purchasing function is moreover almost always based at the manufacturing site and a strong working relationship with this department and their network of subcontractors is absolutely essential if one is to gain an understanding and full utilisation of the materials and processes employed externally.
This physical disconnect between product design and manufacturing is a topic that has been exercising far more influential minds than my own. It was touched upon by Sir Kenneth Grange in his recent Desert Island Discs appearance and another knighted British designer – Jony Ive of Apple – was recently musing on the subject in an article I read.
If my 26 years at Bisley has convinced me of one thing it is the imperative of maintaining manufacturing in British hands and thereby of keeping as much of it onshore as possible. It is an immutable consequence of foreign ownership that international businesses will always find it hard to resist the lure of lower wages and – in times of global overcapacity – the opportunity to shut down operations in regions where the social cost of doing so is lowest. At the very least we ought to learn something from the sorry saga of the successive British Steel/Hoogeveens/Corus/Tata ownership and decline?